This year has been a year of many changes for me, but if I can sum it up in one phrase it will be self-discovery.
Over a year ago, I remember Solange tweeting "In your 20s, you're just trying to figure sh*t out," and this statement couldn't have been further from the truth. From graduating college, to moving to another state, switching jobs, making new friends, and chasing a career dream, my 20s thus far has been filled with me trying to figure out this thing called life and what my real purpose is.
Ever since I was young, I've always known that working an average 9-5 just to get by was never meant for me. And before Cole even rapped to the kids "If they don't know your dreams, then they can't shoot em' down," I've always known that it was best to keep the career goals and dreams that I had spoken over my life to myself. However, as I've gotten older, I've learned that talking to others about what you want out of life, especially if you're in the right room, isn't a bad thing. So when listening to my pastor preach a sermon a few weeks ago about following God to fulfill your purpose, I knew that the next 45 minutes of bedside baptist was going to be just the message I needed to hear.
Touching on the points of passion, possibility, provision, player haters and partners, I hope these points inspire you to be unafraid to walk in your purpose.
Passion:
Many of us ignore the things we're truly passionate about because we feel it won't lead to the finances needed to live a comfortable lifestyle. I've always loved to write and I feel like my purpose is to diversify the media industry by the stories told and the images shown. I would definitely be lying if I told you I was swimming in money, but I've been blessed to be able to pay all of my bills on time while following my passion.
Possibilities:
"If God has called you to do it, he will open up doors and possibilities for you to make it happen."— Pastor Jenkins.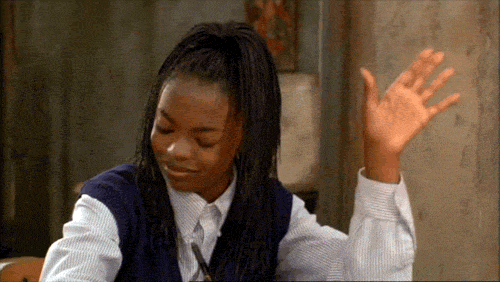 When I decided in college to officially declare journalism as my major, I knew there was a lot of work I had to do to make it in an industry that so many people felt was dying. However, the opportunities that have come my way based off work ethic and efforts of trying to be a genuinely good person have been constant reminders that I'm at least on the path of my purpose.
Provision:
When you're walking in your purpose, God will give you the provision and resources to make things happen. November marks three years since I've been in New York. When I first moved, I had a freelancing gig with cosmopolitan.com. While we all know how freelancing gigs go, I was confident that I would start the job, work my butt off and make it impossible for them not to make me permanent. Despite working my butt off, I was a thousand percent wrong about becoming permanent and found myself jobless a few months after moving to the city of bright lights. Yes, I had money saved up but when living in NY there is no such thing as having enough money saved. With the duties of adulthood not giving a flying flip about you being unemployed, I vividly remember after a month of no income receiving a check from a freelancing gig I had just picked up that was the amount I needed to pay my rent that was due in two days. Talk about God providing you with the resources to keep going!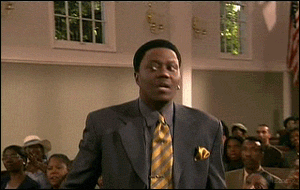 Player haters:
Shortly after graduating college, I was talking to one of my mentors and expressing my frustration about not being able to get a job in the industry. In the midst of her offering all types of motivational advice to help calm my 22-year-old overly dramatic butt down, I remember her saying "A lot of people will want to see you do good, but not everyone will want to see you do better than them." That saying constantly rings in the back of my head because you will always face naysayers who look at you crazy when you're talking about your goals and who look at you even crazier when you actually achieve those goals.
Partners:
God will place people in your life who believe in your vision and it's up to you to decipher who is really a part of your purpose train and who's just there for a short ride. Utilize the positive people around you and get rid of those people who are so stuck on themselves that they can't even be truly happy for your blessings.
Let me know in the comment section below which of these points spoke to you and how you're actively working to follow your purpose.
Xo,
Courtney